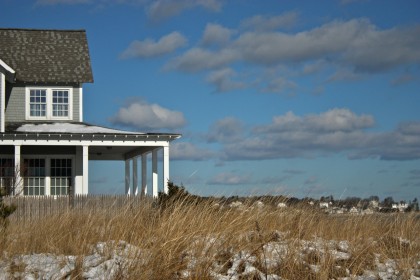 Although New Hampshire's coastline is less than 20 miles long it is packed with wondrous views and gorgeous homes.
We are going to take a look at how ocean front properties and properties along the tributaries and rivers in the seacoast area fared in 2012 as compared to 2011.
There were 30 properties in 2012 that sold and they averaged $916,840 and in 2011 there were 39 homes that sold, on average the homes in 2011 sold for $ 1,234,154. That's a whopping decrease of 25% in real dollars. The volume of sales was also lower by 23%. Homes in 2011 took 210 days to go under contract as opposed to 179 days in 2012. So, it looks like homes stayed on the market a month less than in 2011 but sold for a lot less.
There are currently 18 properties on the market at $1,740,089 and they are have been on the market for about 212 days on average. There are six pending and active contingent properties with an average price of just under $700,000.
If you are looking to buy an oceanfront home feel free to browse the listings below. They are sorted by newest to the market.