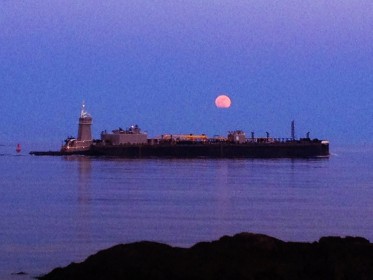 There is under 20 miles of oceanfront along the New Hampshire seacoast that is very breathtaking and the homes on the ocean are still very valuable. Below is our latest market report for oceanfront homes.
There are currently 26 active listings that are on the ocean or has access to the ocean via many of the coves and ponds.
There have been 12 homes that have sold within the past 6 months. February 17 until today August 17, 2012.
There are 2 pending sales and 3 pending sales that are still being shown for back up offers.
Overall the average price is $1,470,384. Median price is $1,275,000. Average days on the market is 222. Median price per square foot is $438.00.
Price
$/Sq. Ft.
DOM
Total
Average
Median
Average
Median
Average
Median
Active
Sold
Pending
Active Contingent
26
12
2
3
$1,668,527
$1,285,417
$ 730,000
$ 986,600

$1,487,500
$ 975,000
$ 730,000
$ 624,900



$49,574
$381
$458
$383


$494
$398
$457
$293
195
261
224
321
106
178
224
50

Overall
43
$1,470,384
$1,275,000
$30,129
$438
222
128