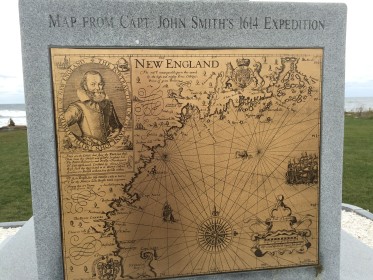 Rye Harbor State Park Captain John Smith Monument
Jay and I love driving along our beautiful NH coast line and while we live fairly close to the coast, we camp at the beach when ever we can. Long weekends or short, during the week, holidays or when ever we can,  we camp in our motor home, working and commuting right from the beach.
A recent weekend in September with iffy weather made it perfect for driving and exploring.  We packed some water and snack and made many stops during our ride. One stop was at Ragged Head aka Rye Harbor State Park.  We had wanted to see the Rye Harbor State Park Captain John Smith Monument, which was erected in 2014.  The monument is amazing with inscriptions and a map he created of New England.  The state park itself is wonderful, we've stopped here many times and have seen a number of weddings, people having picnics and musicians sitting on the benches giving impromptu performances.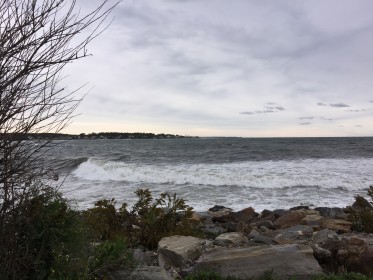 On this chilly day there was only one other person visiting the park.  We walked all around and took pictures and videos.  We continued our way along the coast and went through Portsmouth and into Maine. We stopped at Nubble light in York Maine, which of course was full of people enjoying the very majestic view of the lighthouse.
New Hampshire has such a pretty coastline and Maine just continues the visual pleasure.  That said I would be remiss if I didn't add that Jay and I would love to help you make New Hampshire your home so please reach out to us.
Rye Harbor State Park Captain John Smith Monument video
Nubble Lighthouse Maine Video
Kennebunkport Maine and the Bush Compound video