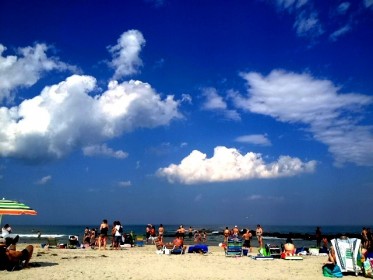 Traveling  along the New Hampshire seacoast can be a treat especially if you only live about a half hour away. You can take a nice day trip and see a lot of beautiful sites if you like to stop and smell the roses.
One of the things we like to do on a nice sunny day whether it's Spring, Summer, Fall or Winter is we'll start off in Seabrook NH just over the Massachusetts border and work our way up the coast to Portsmouth.
In Seabrook you can stop at Brown's Seafood Restaurant and have fresh lobster, steamers or fried food. Remember to bring cash as they don't take credit cards but they do have an ATM machine.
Next head north on Route 1A and cross over the Hampton bridge and you will be in Hampton Beach, a place I visited a lot as a child back in the sixties. On a nice hot summer day you will need to get there early in order to secure a nice parking space. It's very tough to find free parking at Hampton beach. Just remember the ocean can be very cold even on a hot summer's day.  There are plenty of shop's to browse in and places to grab a quick lunch if you are hungry.
Then keep heading north and you will enter North Hampton. North Hampton Beach isn't usually as crowded as Hampton beach but again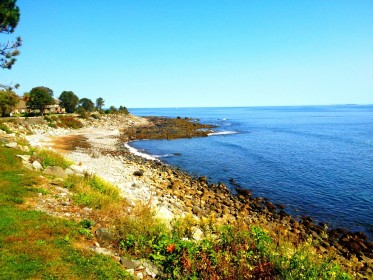 there is limited free parking. The drive along the coast is breathtaking.
We travel up this way at least once or twice a month and then even more times depending on the weather. Even though our coastline is only 19 miles long there are plenty of spots to pull over and snap a few shots. The windy roads lead to majestic views.
From North Hampton you will cross over to a town called Rye. If you like to surf  stop at Jenness State Beach or just watch the surfers navigate the swells. Best to surf at mid to high tide. The views along this stretch of highway are wonderful.
You can stop and have a picnic at Rye Beach State Park. Just remember there usually is a fee to park during the summer months.
One thing Monika and I love to do is stop here and watch the full moon rise from the horizon.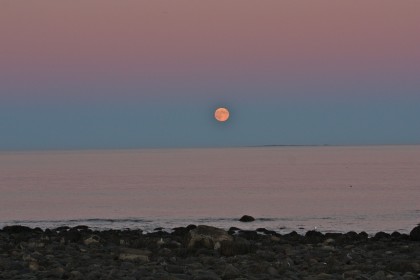 For us there is nothing prettier than the full moon rising from out of the ocean's horizon.
What's also pretty cool is when the sun sets in the west and the full moon rises in the east, as it gets darker you can see the moon beam splash across the Ocean.
This past year we have watched the full moon rise during the winter months. This does become a challenge with the bitter cold and sometimes the heavy snow cover.
That still doesn't stop us from heading out along the coast during the dead of winter to see the beautiful sites the New Hampshire coastline offers.
A little further north you can stop at Odiorne Point State Park and onsite is the seacoast science center. This park is where the first setttler's of New Hampshire resided in the 1660's.
As you come across a small rotary in Portsmouth turn right and follow it to route 1B. This road will take you through the quaint little town of New Castle.  If you have the time and the money a must stop is a weekend get away at the Wentworth by the Sea Inn.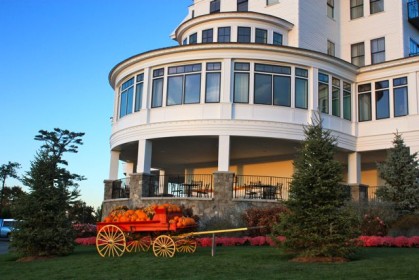 They have a great state park called Great Island Common where you get spectacular views of the mouth of the Piscataqua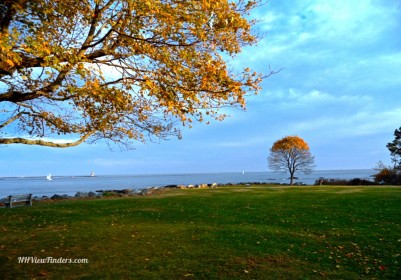 River and Whaleback Lighthouse in Maine. Plenty of picnic areas as well.
Here are a couple of the videos we shot along the coast.